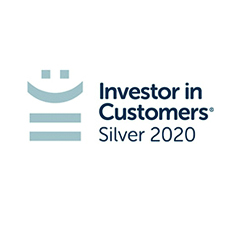 Investor in Customers 2020 – silver
Towergate Health & Protection has achieved silver standard under the independent Investor in Customers (IIC) assessment process.
IIC is an independent assessment organisation that conducts rigorous benchmarking exercises. These exercises determine the quality of customer service and relationships across a number of dimensions, including:
- How well a company understands its clients
- How it meets their needs
- How it engenders loyalty
IIC also compares and contrasts the views of staff and senior management to identify how embedded the client is within the company's thinking.